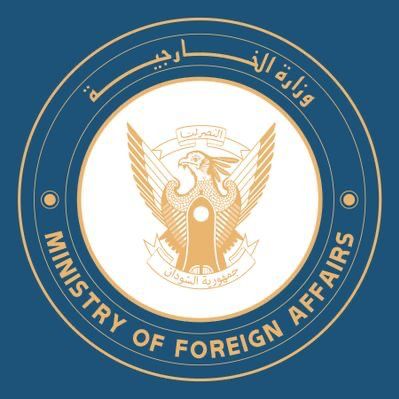 THE REPUBLIC OF THE SUDAN
MINISTRY OF FOREIGN AFFAIRS
DEPARTMENT OF MEDIA AND SPOKESPERSON
Press Release
As Jeddah talks continue to discuss the implementation of the Jeddah Declaration on humanitarian issues, the achievement of a humanitarian ceasefire, and confidence-building measures. At this time, the rebel militia posted videos of its assassination of a number of prisoners of the Sudanese armed forces, with one of its members commenting that they originally "do not know something called prisoners."
This is a flagrant war crime, committed in cold blood and determination. Furthermore , publishing of clips and comments that boast of killing embodies the prevailing culture among the elements and mercenaries of the rebellious militia, which does not assess the slightest consideration of the sanctity of the human soul and ignores that all laws and legislations forbids the killing of prisoners.
Meanwhile , The rebel militia attacks on safe residential areas in the capital and elsewhere continue through indiscriminate shelling that victims innocent civilians on daily basis, along with the continued deliberate destruction of humanitarian and strategic economic including what happened to the Nyala Teaching Hospital and the oil field of Bilila, this week.
The aforementioned crimes of the militia referred to reflect not only their defiance of international humanitarian law and the Geneva Convention, but also the disregard of the Jeddah talks, and all efforts to alleviate the suffering of civilians and facilitate the provision of necessary humanitarian aid .These heinous acts puts the facilitators and the international community in front of a real challenge to obligate the militia to abide by the principles of the Jeddah Declaration, implement the possible ceasefire and confidence-building measures, and fight impunity, given  crimes against humanity and war crimes committed by the rebel militia.
Wednesday, 1st Nov. 2023