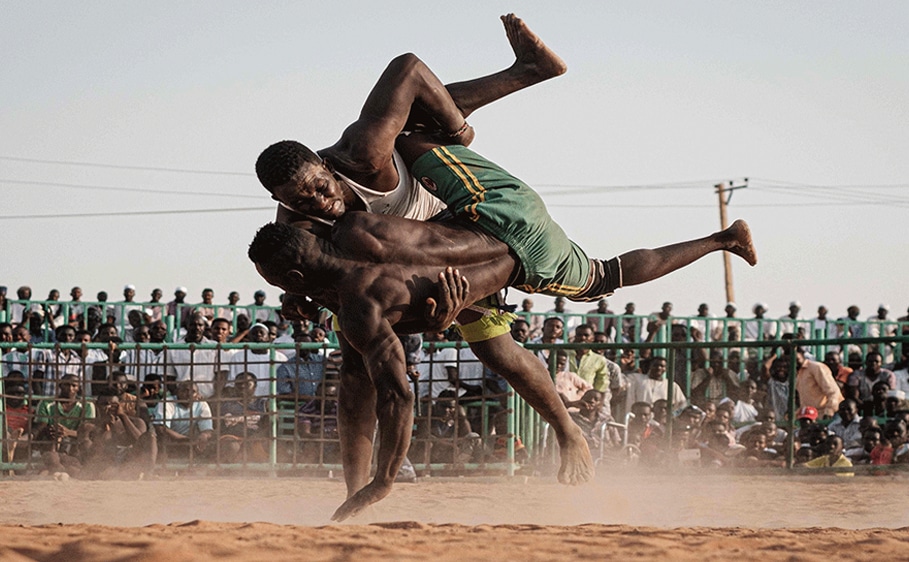 Sudanese were acquainted with sports since ancient times when they practiced I many types of sport such as horsemanship, swimming and wrestling…etc. during the colonial rule. Different sporting disciplines were organized by the formation of specialized clubs. Presently there is a wide range of sporting activities and facilities available throughout the country.
Needless to say, football is the most popular sport in Sudan and enjoys the unbound enthusiasm and support of fans and media. The major sporting clubs and teams in Khartoum are Hilal, Mareikh and Morada. Other states in Sudan have their own sporting clubs. Almost all types of sport activities in addition to football are encouraged and supported by sports clubs.
Sudan first formed its football federation in 1936, joined FIFA 12 years later in 1948 and CAF (Confederation of African Football) in 1957.
Football
Football is the most popular sport in Sudan. Even in remote villages in the desert, children gather together for a game.
The country had a very good period of success from the late 1950s to the early 1970s, hosting the first-ever African Cup of Nations in 1957 and winning third place in the tournament, in which only four countries participated.
Sudan took the runner-up position in 1959 and 1967, and claimed its only tournament championship in 1970.
Despite this early period of success, Sudan's national side hasn't won much since. It has never qualified to the World Cup, also struggling to qualify to the African Cup Of Nations over the years.
The national team, however, managed to qualify for next year's tournament, and also achieved qualification to the 2008 edition, which shows there are signs of a resurrection.